Company Info
WMA Rochester was established with the goal of providing a professional management resource for both experienced and new talent. Principle offices are located in Rochester, New York with market presences in Albany, Buffalo and Syracuse. Rochester was one of America's first "boomtowns" and rose to prominence initially as the site of many flour mills located on the Genesee River, then as a major manufacturing hub. Rochester is now an international center of higher education, as well as medical and technological development. The region is known for many acclaimed universities, and several of them (notably the University of Rochester and the Rochester Institute of Technology) are nationally renowned for their research programs. In addition, Rochester has been and continues to be the site of many important inventions and innovations in consumer products. The Rochester area is currently home to corporations such as Kodak, Bausch & Lomb and Xerox that conduct extensive research and manufacturing in the fields of industrial and consumer products. The Rochester metropolitan area is the second largest regional economy in New York State according to the U.S. Internal Revenue Service, after the New York City metropolitan area. For the past 20 years, the management team at WMA Rochester has represented and guided its models and actors to successful careers in New York, Los Angeles and Miami. Rochester is a place where stars are indeed born. Some of the famous names that have come from Rochester are Phillip Seymour Hoffman, John Lithgow, Robert Forster and Taye Diggs.
Combined with a solid reputation and years of professional industry experience both in management and performance, WMA Rochester's team is providing new levels of professional career advancement services to talent who are looking for an agency that knows the industry and gives honest answers.WMA Rochester is a place where industry professionals and talent meet to find opportunity, information and a host of new services. From the emerging to the experienced talent.WMA Rochester boasts an agency where talent are available locally and from a national network of agencies. For the benefits of its clients, WMA Rochester spends hours to insure that talent are properly pre-screened, evaluated and are either highly trained professionals or are on their way to becoming a WMA Rochester professional.
Meet Our Team!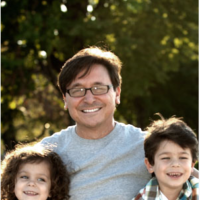 Agency Director
As a graduate of Sam Houston State University with his BFA in Theater; Billy is not only the Agency Director of WMA Rochester, but has also lived the industry first hand. With over 30 Years of real world experience performing in Theater, Opera, Modeling, Acting, and Music, Billy prides himself in his ability to teach, advise, and cultivate successful careers for his talent. Billy's commitment to his students success and overall development in the talent industry is inspiring to all.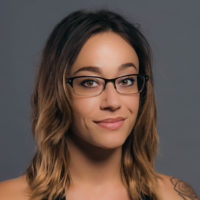 Director of New Faces
Jess is a main part of our team here at WMA, managing the studio, over seeing all new additions of talent and their development in the industry.  With former experience in the industry she loves helping our talent understand the different facets of the business first hand.  As an experience published wardrobe stylist, you will also work with her in any of our photo shoot events!

Executive Administrator
Alex can be found at our studio behind the front desk, always smiling and ready to help!  She handles all incoming inquiries and scheduling needs of talent. Hailing from San Francisco CA, Alex is excited to bring her prior experience and knowledge to the team!